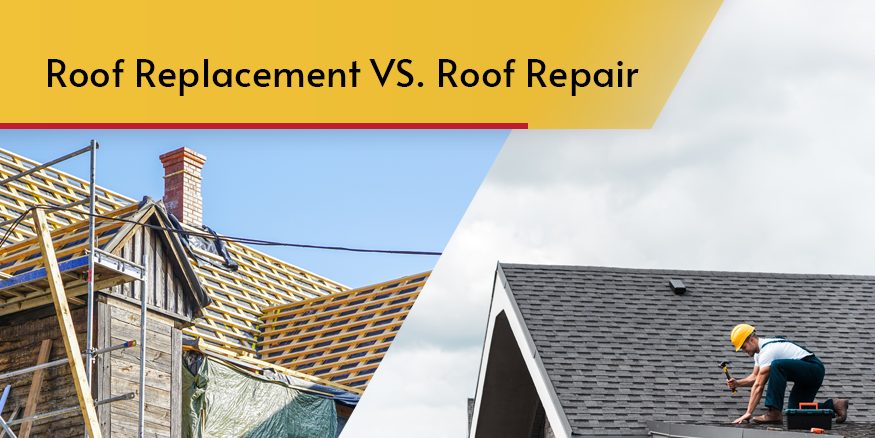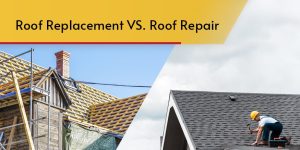 After years of wear and tear, your roof will inevitably start showing signs of damage. Fixing roof damage is not always straightforward, and you may encounter the question of whether you should repair or replace your roof. The answer to this depends on an array of factors, such as the roof's age, the extent of damage, any existing leaks and more.
You should consider all these circumstances when deciding on roof replacement vs. roof repair. This article will help you learn the ins and outs of both methods so you can select the best choice for your roof.
What Is a Roof Replacement?
A roof replacement involves removing everything on the roof. All components are removed, any damage to the roof deck is repaired and new roofing paper and shingles are installed. No matter how many layers of shingles are currently on the roof, a roof replacement can still be done.
Homeowners often choose this route when roof repair is not an option. You may need a roof replacement depending on the roof's age and if there are missing shingles, soggy shingles, extensive water damage or other issues. Going this route can provide peace of mind when you know you don't have to worry about water damage in your home. Roof replacement often involves much more labor and is more time-consuming, therefore making it more expensive than a roof repair.
What Is a Roof Repair?
A roof repair is a more cost-efficient way of taking care of your roof. Repairs or reroofing consists of laying new shingles over the existing ones. Roof repair improves your home's look and also provides a protective layer against leaks.
Your roof's pitch and material may dictate whether you can reroof it or if you'll need a roof replacement. One consideration to keep in mind with roof repair is matching the new shingles to your current ones. Additionally, if the job is not done properly, it can lead to more issues. Major water damage and soggy or missing shingles can come from a bad job.
Is It Better to Repair or Replace a Roof?
Whether it's better to repair or replace your roof depends on various factors. Ask yourself questions like:
How old is your roof?
Does it leak?
Are you missing shingles?
What is your budget?
Do you want a new look for your home?
Replacing shingles due to wind damage or a fallen tree limb is a relatively easy task, but a simple roof repair may not always be an option. If you've already had your roof repaired once, you may need a roof replacement instead. Depending on your local building codes, you might only be allowed to put down two or three layers of shingles when reroofing. Missing shingles and extensive water damage may also be a cause for an entire roof replacement.
It is also a good idea to choose a roof replacement if a repair would only act as a bandaid. Although a new roof will be more costly, it can be more beneficial in the long run. If you don't want to deal with more maintenance a few years down the road, a total roof replacement may be the best option.
You might also want to replace your roof if you're going for an entirely new look, such as switching from wooden shingles to asphalt. If you are keeping the same type of shingles, repair may still be an option.
A roof repair can do the trick in many other situations, however. If your roof was recently replaced, repairs allow you to maintain that otherwise good roof. If your roof damage is minor, repairs may also be a suitable choice. Any damage confined to a small area, such as a minor hole, can be patched up without further issues.
Needing a fix on short notice is also an ideal situation for a roof repair. If the roof has a minor leak that can simply be patched within the same day, a repair would be wiser than waiting to replace the whole structure. A tight budget may also constitute a repair rather than replacement, as it may be substantially cheaper depending on the extent of the damage.
For any issue, it's important to assess your individual situation and decide if a repair or total roof replacement is necessary.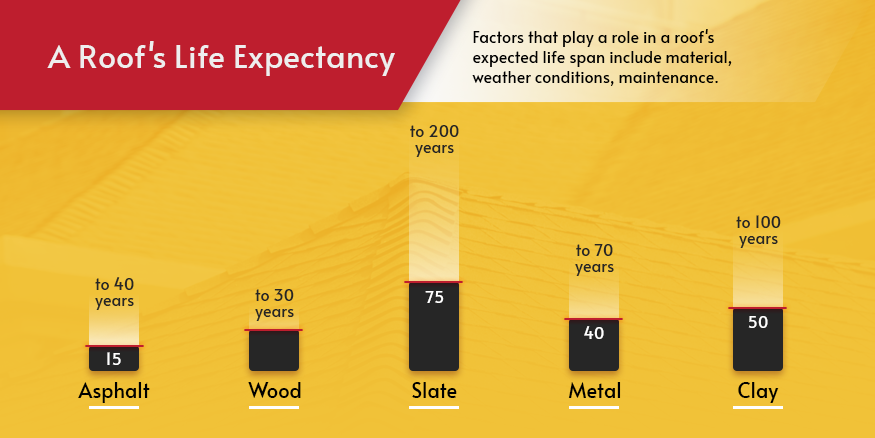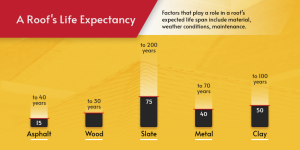 How Long Does a New Roof last?
A roof's life expectancy depends on the conditions it's exposed to. Factors that play a role in a roof's expected life span include wind, sun, water, snow, hail and surrounding trees. How long a new roof lasts also depends on its material. Common roof materials include asphalt shingles, metal roofing, wood shakes and shingles, clay tile roofing and slate tile roofing.
Asphalt: Asphalt is one of the common roofing materials, and these shingles last between 15 and 30 years on average. The type of asphalt shingle you choose will also dictate how long it holds up. For example, three-tab shingles last about 15 to 20 years. Architectural shingles can hold up for about 20 to 30 years, and premium shingles last between 25 and 40 years.
Wood: Wooden shakes and shingles can last up to 30 years, but they require yearly maintenance — including cleanings and stainings or repaintings.
Slate: Slate tile roofing has the longest life expectancy of all roofing materials, ranging from about 75 to 200 years. Slate tile roofing holds up well against high winds and changing temperatures. It also doesn't require much maintenance and does not hold as much moisture as some other options.
Metal: Metal roofing can last anywhere from 40 to 70 years. Some metal roofs like copper and zinc have a life span of 100 years.
Clay: Clay tile roofing is extremely durable and can last between 50 and 100 years. These tiles are weather-, rot- and fire-resistant, which helps them last much longer than the average roofing material. However, they do require cleaning, as moss, algae and mold can accumulate and eventually lead to leaks.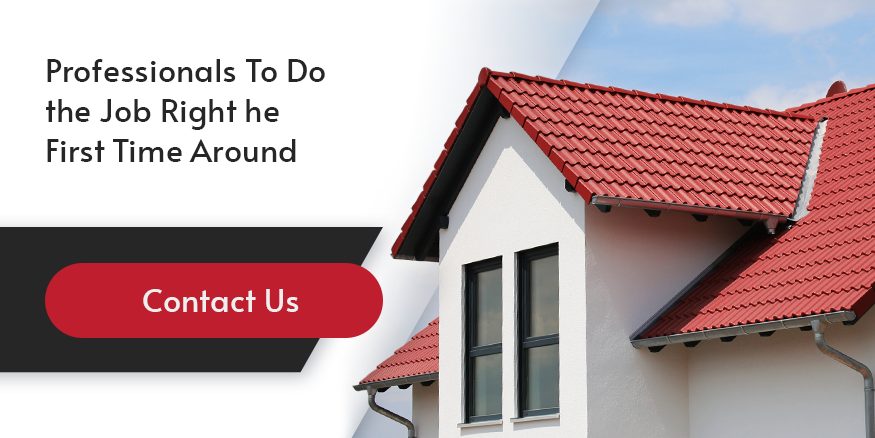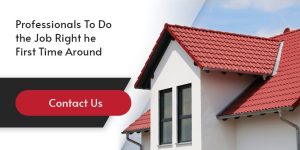 Contact Beantown Builders for Roofing Work
When choosing between repairing or replacing your roof, you have to account for many essential points. You must assess your roof's condition and decide how much work it needs. When choosing a new roof, deciding which material to use will dictate how long it will last — which means fewer repairs or replacements down the road.
Whether you pick reroofing or replacement, you'll need help from trained professionals to do the job right the first time around. Beantown Builders is a Massachusetts home remodeler that can help you complete any residential project you have planned. Request a quote from us today to find the best option and get professional advice for your home!