Home Gut Renovation in Boston
The Boston area is full of historic homes. Some homes in the area date back to the end of the 17th century. While these beautiful properties have unique details and high curb appeal, their interiors often need repairs and replacements during your time living in or owning the home.
Whether your home is in Needham or Quincy, when you begin to notice things like plumbing and electricity issues, it may be time your property went through a full gut rehab. When done well, a full gut renovation can drastically improve your house's value. However, doing a renovation of this size is a challenge if you're unsure about what you're doing before you get into it. Home gut renovations get to the very core of your building. You'll have to inspect what's there and rebuild from the foundation.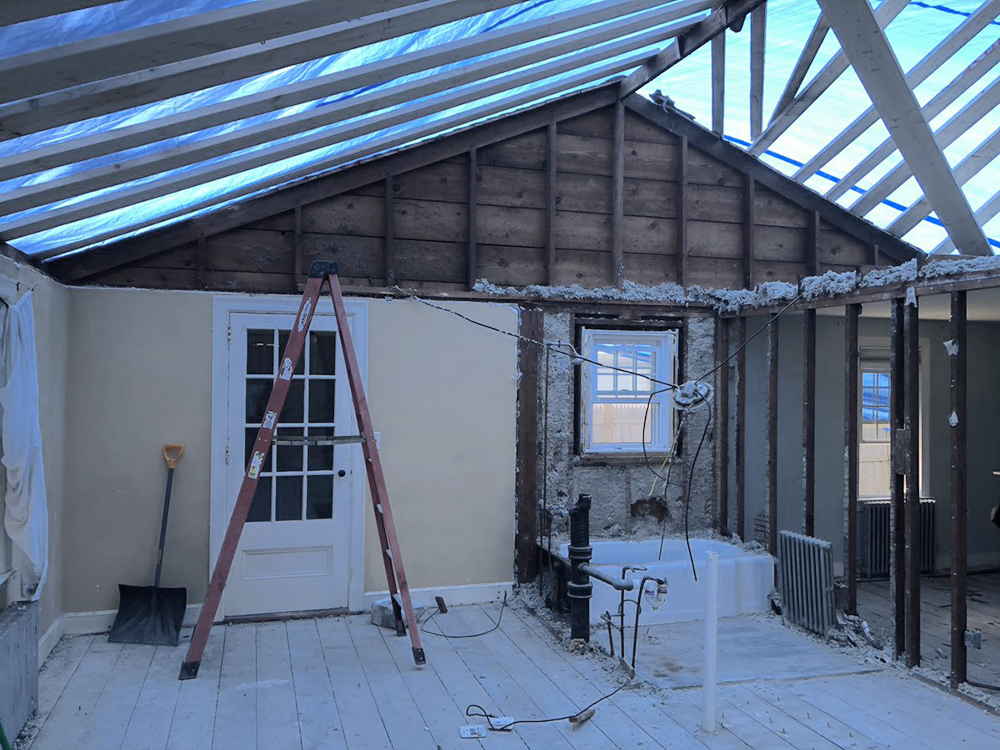 Our Full Gut Rehab Approach Near You
Beantown Builders have years of professional experience in doing full house gut jobs in Boston, Canton and the surrounding Massachusetts areas. Our approach begins with a free consultation to hear about your goals for the project. This is followed by our proposal for the work and a detailed estimate of costs. When you select Beantown Builders for the job, one of our experienced project managers will coordinate every aspect of your full gut renovation. They will ensure that the work stays on schedule and within budget while meeting code standards and exceeding expectations for quality craftsmanship. From the start of the design process to the completion of construction, you can count on Beantown Builders for support and the skills you'll need to complete your new project.
The gut rehab work starts with completing the demolition quickly and lining up licensed and insured plumbers, electricians, HVAC contractors, carpenters and installers to complete each phase of the project in logical order. We can do exterior work such as roofing, siding and window replacement while the interior is gutted and renovated. We also provide for the disposal of materials and our team maintains a worksite that is safe for all. Finally, we perform complete cleanup on the home, and we don't consider the project a success until you're fully satisfied.
Complete Single Family Home Remodeling
We offer complete home remodeling in a timely manner, so you can move into your renovated home or get it on the market as quickly as possible. Beantown Builders is able to do this because we have a large crew of talented and experienced professionals, so interior and exterior work can be in process at the same time. We manage the workflow carefully, so the phases of the work – demolition, rough carpentry, plumbing, electrical, flooring, lighting, kitchen and bathroom installation, finish work – proceed smoothly and without delay. Our Quicy, MA and Boston, MA home remodeling services include architectural services when significant structural changes are planned and interior design services when our clients want a home that is aesthetically appealing and makes the best use of the available space. Your complete home renovation begins with a free consultation to discuss your remodeling goals. We'll provide experienced advice when asked that will help you accomplish your goals in the most cost-effective way. Call us today to learn what we can do for you.
Why Hire Beantown for Your Full Gut Rehab Project
Contact Beantown Builders for more information about gut rehab projects. Call us at (617) 291-8501 or fill out our online form.
There are many reasons why Beantown Builders should be your first choice for full gut renovation in Boston:
Complete Multi-Family Property Remodeling
If your multi-family investment needs a complete makeover, Beantown Builders is the right call. Large projects like mult-unit renovations are where our decades of experience are an asset to completing the work in a timely manner with the absolute highest standards of workmanship. We put together a team of licensed contractors and experienced crews to turn your vision for the property into reality. With us, you'll get complete top-to-bottom interior and exterior work. Our team will work tirelessly to make every inch of your property look the way you hoped it would. Our skilled project managers coordinate every phase of the work to keep it on schedule, so the time your property is disrupted is minimized. Our team can handle multi-unit renovations both inside and outside of your property. Exterior services include roofing, windows, doors, siding, gutters, chimney repair and more. Inside, we cover all the bases including plumbing, electrical, flooring, drywall, cabinets, countertops and common areas of multi-family homes. When you want structural changes to the home, our architectural services will create plans that meet code and produce the improvements you desire. We offer interior design services too. Call Beantown Builders today for a free consultation about complete property remodeling in Brockton, Boston, and the surrounding Massachusetts communities.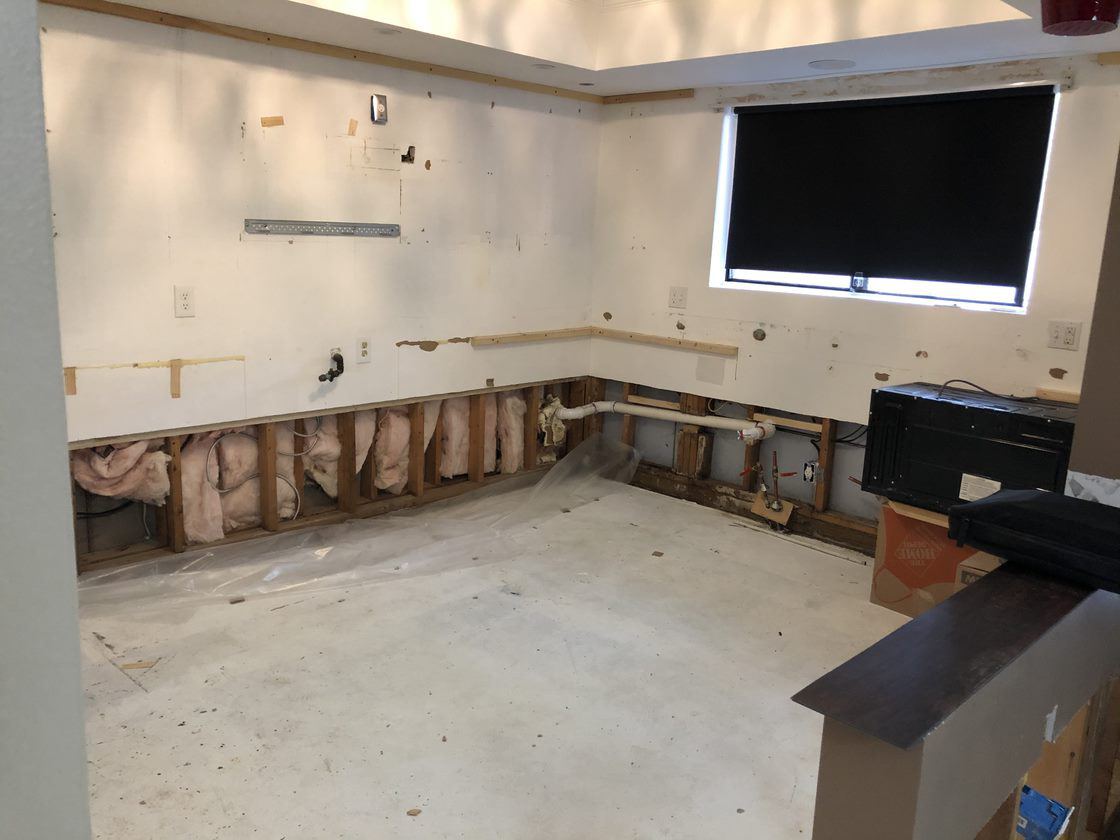 Multi-Family Full Gut Rehabs
When the right solution for your renovation is to gut the multi-family property and rebuild it out from the studs, calling Beantown Builders is the timely, cost-conscious choice. We'll bring to the project an experienced, licensed and insured team of contractors including plumbers, electricians, HVAC pros, carpenters and installers, to deliver quality in every aspect of the work. One of our experienced project managers will coordinate each phase of the project to complete it on schedule. We offer in-house architectural services that save our clients time and money when significant structural changes are made. Our optional interior design services can help you achieve the use of the space and the aesthetic beauty you desire without having to find another company.
Get started today by calling Beantown Builders for a free consultation. Our first step will be to listen and learn about your goals for the multi-unit renovation. Then, we'll put together a proposal for the multi-family full-gut rehab that will deliver the home you desire at a cost you can afford. Our experts will be there to help you every step of the way.
Costs for Full Gut Rehabs Near Boston
Here at Beantown Builders in Boston, we measure what gut renovation costs per square foot. However, a lot goes into cost considerations, and it's not always possible to know the full extent of the work required. If you've done any house remodeling work — or seen a house remodeling show or two — you know that new appliances and pipe replacements are often just the beginning of what you'll find. More often than not, uncovering the vast majority of your house's underbelly will show you more concerns than you had going in. Because of that, we suggest you put aside extra funds to take care of these repairs as they come up.
While we've had experience doing gut rehab in nextly every kind of house, every home is different. It's often very difficult to provide an accurate, definitive cost for renovations before the gutting happens. Some homes may need more insulation, while others require repairs for wood rot in the subfloors. Most of these instances cannot be known until they're found during the process.
Even if we come across extreme circumstances, Beantown Builders will work to finish your gut rehab project properly. We've been doing this for long enough that we've seen almost everything and know how to handle it. Our experienced crew is capable of tackling even the most severe complications and repairing them. We will also work with you to manage your costs. To learn more about costs and common unforeseen issues, contact us today.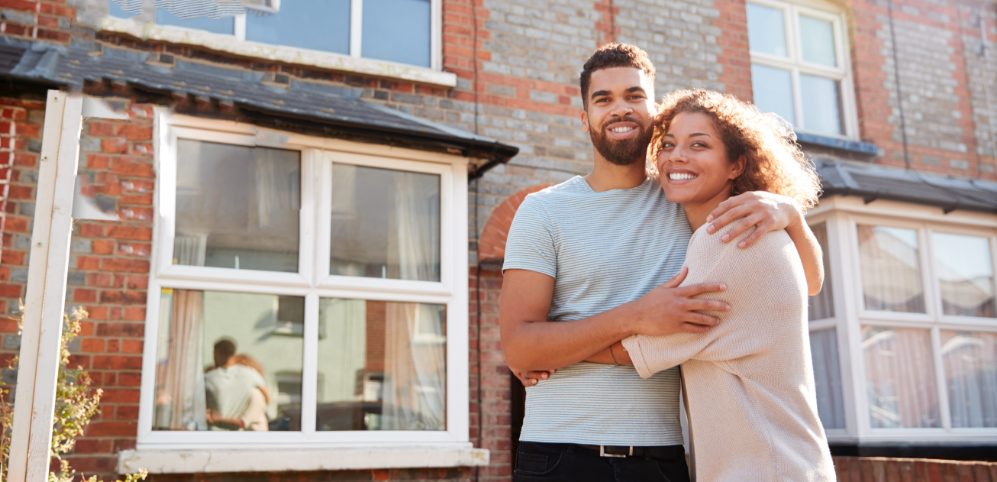 We help prospective buyers, investors and homeowners build property value through redesign, modernization and construction. By providing a comprehensive, one-stop service, we build you beautiful spaces on budget and maximize your investment.
Request a Quote