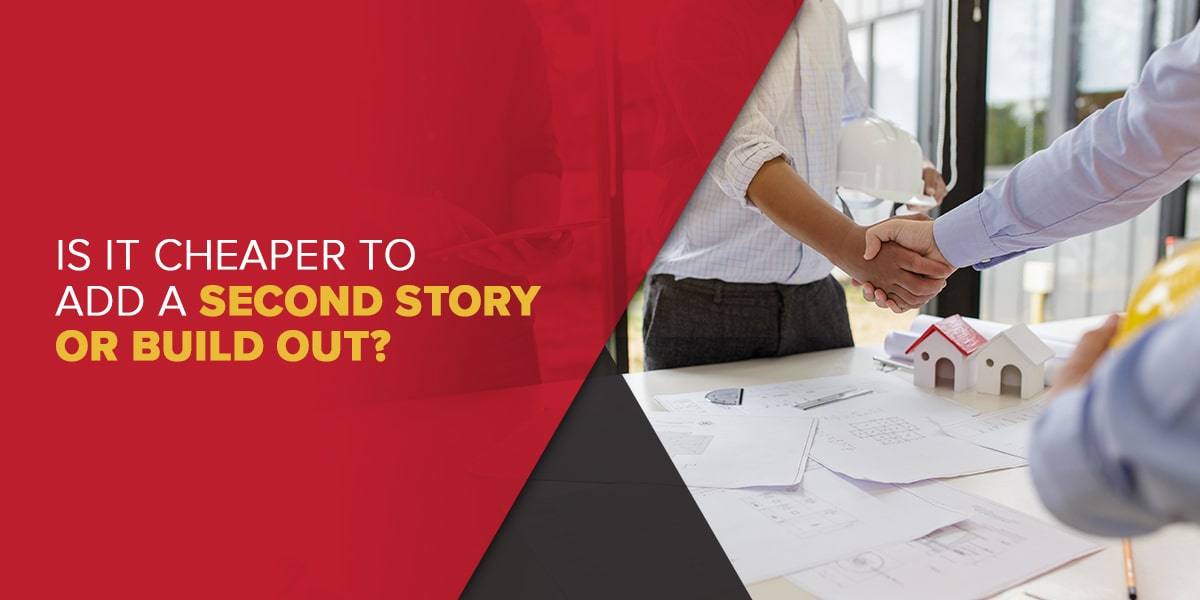 Generally, it's cheaper to build out than it is to add a second story to your home. It also will usually require less upheaval for you and those living in your home — adding a second story involves removing your roof, so you'll likely have to find another place to stay while the work is being done. Adding an addition by building out will still mean you'll need to navigate construction, but you can stay in your home during the work.
If you're considering adding an addition to your home, it's important to look at the factors involved to see which strategy is right for you.
Reasons to Add a Home Addition
There are plenty of reasons you could be looking to add an addition to your home. More space, boosted home value and a restructured layout are a few advantages of adding a home addition.
More Space
Space is the most obvious and common reason to build a home addition. At some point, many homeowners will feel like they need more space in their homes. You might be expecting more children in the near future, planning to take care of elderly parents or just want some extra space to relax in.
If you have the property, structural reliability and the desire to do so, you can effectively add a lot more square footage with a home addition. Whatever your reason for it, adding a home addition will help give you that space to meet your needs.
Boosted Home Value
Home additions can also boost your home value. Adding a new living room, kitchen or bathroom means adding more functional living space to your home's square footage, in turn giving potential buyers another reason to purchase. If the addition comes with fresh styling and modern amenities, it can boost your home's value significantly. That's why, even if the initial costs seem like a lot, it's a good idea to view a home addition as an investment that will pay off in the future.
Restructured Layout
Home addition projects can do more than just boost your home's value — they can also change the layout of your home. If you've grown tired of the outdated, cramped feel of your home but don't want to go through the stressful process of a move, you may need less of a change than you think. Even one small addition can change the feel of a home, allowing you to open up a space, modernize the interior and create a whole new look for your house.

Should I Build up or Out?
Adding a second story is worth it for many different situations — you just need to figure out whether a second-story addition is right for your unique situation. Make sure you're looking at a few different aspects as you consider whether to build out or up.
Function
What kind of addition will you be building? One-story additions like kitchens and sunrooms will obviously be relegated to the bottom floors while bedrooms may be better for an upstairs addition. Think about what you want out of your new addition and which strategy would make the most sense.
An in-law suite, for example, would likely make the most sense on the bottom floor, allowing easy access for people to come and go. With a functional home addition that's built the right way, you'll also be able to align your home's needs with potential buyers. This strategy will help boost your home value and attract buyers in the future.
Property
You should also take a long look at your property. Do you have enough room to build out a home addition? Consider if you may want to add a pool at some point or save space for your dog to run around. Understanding your plans for your property can help you look ahead and plan around what your needs are. After all, you don't want to add an addition and realize you hardly have any yard space left. Cater to your property and make sure you're being true to what you want out of your future.
Zoning
Adding additions also means adhering to your city's local zoning laws. Be sure to find out what your local laws are before you start planning. Sometimes these laws can help inform your decision about building up versus out for a remodel.
Costs of Building up vs. Building Out
Though it's generally cheaper to add on than it is to build up, a lot of this cost will depend on your unique situation. Several factors will dictate the costs of your home additions project.
Utilities
One of the more expensive parts of adding a home addition is including new utilities. If you're building a new bathroom, you'll need to add new plumbing, raising costs. Likewise, you may be looking to add a new HVAC system to support the additional square footage. These upgrades can be great for your home and act as reliable investments that will improve your home's functionality and attract buyers. Still, these factors will affect the costs of adding an addition.
Permits
It may also require some money to get the permits you need to build a home addition. This is true for both building out and building up. It may especially be true if you're planning on building a home office addition or a place for relatives to live.
Housing
There are many additional costs associated with building up. It's usually a more involved process than building out since workers will have to remove your roof, maybe even add a staircase and pay close attention to the structural integrity of your home.
While this is happening, you'll need to find another place to stay. If you can, you may be able to stay at a friend's or family member's house while the work is going on. Some homeowners don't have that option and must spend money on a hotel room. This can raise the overall costs of your housing project and should be factored into your add-on.
Contractors
Costs will also be dictated by the contractors you choose. It's essential to find a trusted, reliable company that can offer your their expertise at a reasonable price.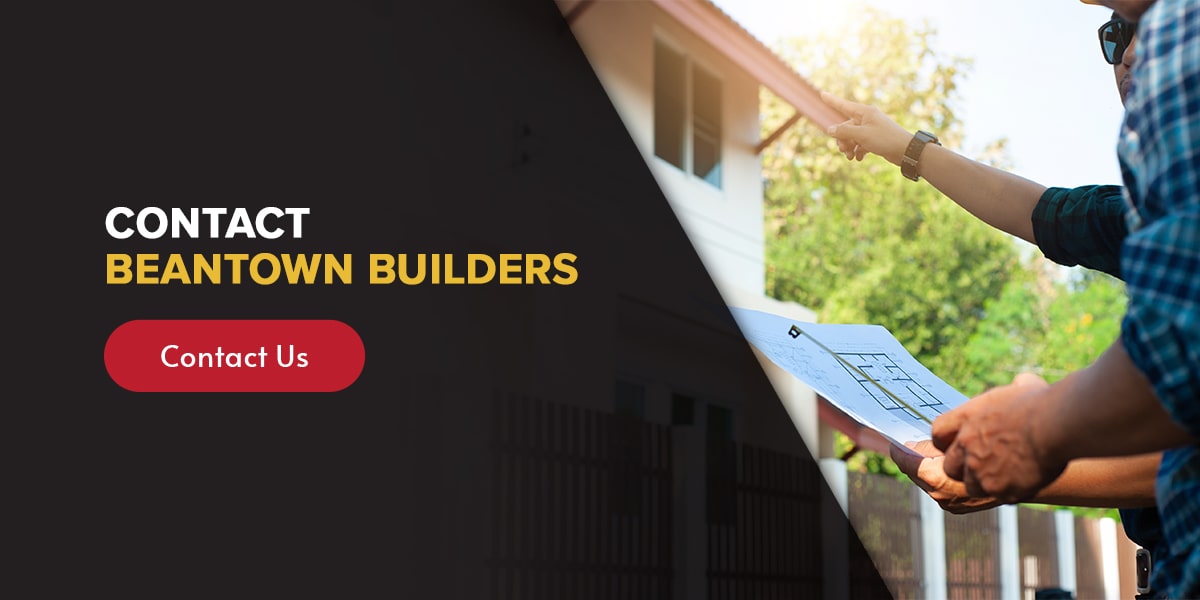 Contact Beantown Builders
At Beantown Builders, we offer a comprehensive home addition process that guides our customers from the planning process all the way through finished construction. Our contractors have years of experience in the industry and have impressive expertise in their craft.
We've earned our reputation as one of the top remodeling contractors in Boston, MA by proving our commitment to excellence time and time again. You'll be happy with the work Beantown Builders offers. Contact us today!