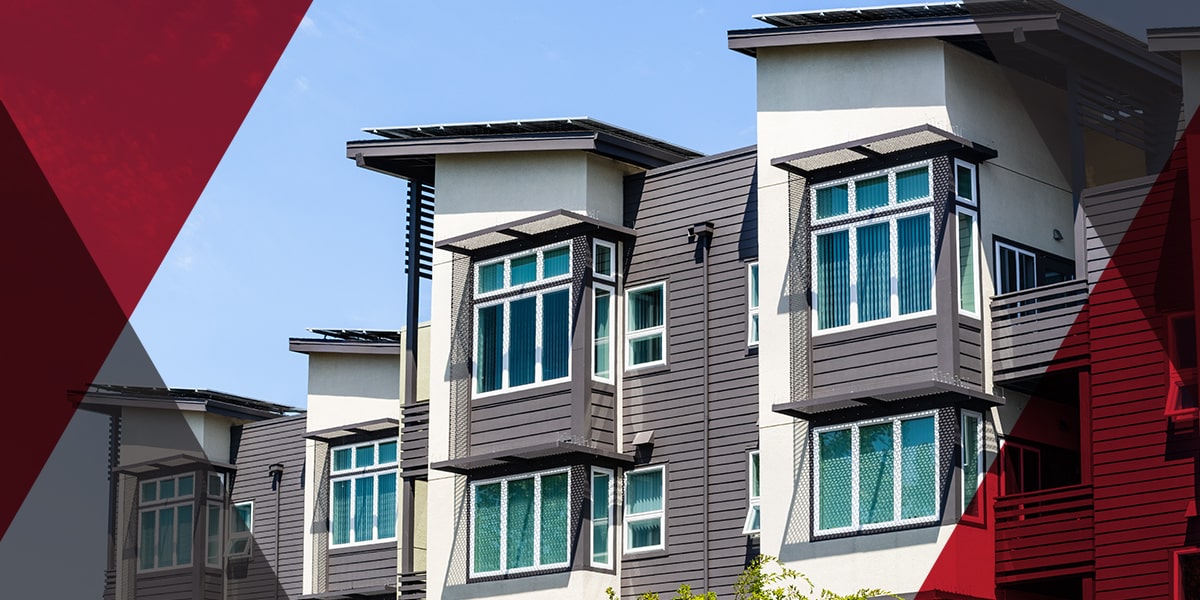 Investing in value-add properties takes a different form in the multifamily market. When you own multifamily real estate, your goal is to increase your cash flow and net operating income (NOI). You can use various methods to achieve this, but it all comes down to knowing how to add value to a multifamily property.
Value-add multifamily properties use strategies that decrease expenses while increasing income. This guide reviews how to add value to an apartment building or other multifamily property using these strategies.
Investing in Multifamily Properties
Investing in multifamily properties, such as condos, townhouses or apartment buildings, is popular because they offer a significant return on investment. However, they involve more work because there are more units to maintain.
Before you invest in a multifamily property project, you must consider how much time and money you can invest and your experience as a property manager.
Understanding the Value of Multifamily Properties
One way to value your multifamily property is to calculate the capitalization (CAP) rate. The CAP rate determines the value of rental properties. To calculate the CAP rate, you divide the NOI by the current market value. When you understand the property's value, you can decide whether it's a solid investment.
How to Add Value to a Multi-Unit Property
Tenants don't want to pay high rent, but they are willing to if you offer them benefits by remodeling or renovating the units. Here are some ideas to increase the value of your multifamily property.
Upgrade Technology
Younger demographics love technology. They may be more likely to rent in an apartment building with keyless locks, water usage management systems, smart thermostats and a smart device system. Society is becoming more reliant upon technology, so keeping up with current trends can put you ahead of the competition. In the future, this technology may become standard in most apartments.
Another technological feature that tenants expect is Wi-Fi. People use Wi-Fi daily, whether it's to pay bills, stream entertainment or look up the weather. If you offer Wi-Fi in-unit, many tenants will pay extra so they don't have to deal with the setup or management of a separate bill.
Offer In-Unit Washers and Dryers
No one wants to go to a laundry mat to wash their laundry. It's a time-consuming hassle. Many potential tenants might avoid rentals that don't offer in-unit washers and dryers or hookups. To combat this, you can add a washer and dryer to specific units or all of them. You can add hookups or a communal laundry area if you don't want to provide in-unit appliances.
Upgrade Appliances
Most everyone wants a dishwasher. Lives are busy, and it's too easy for dishes to pile up in the sink. Offering new black or stainless steel appliances, including a dishwasher, can appeal to many prospective tenants.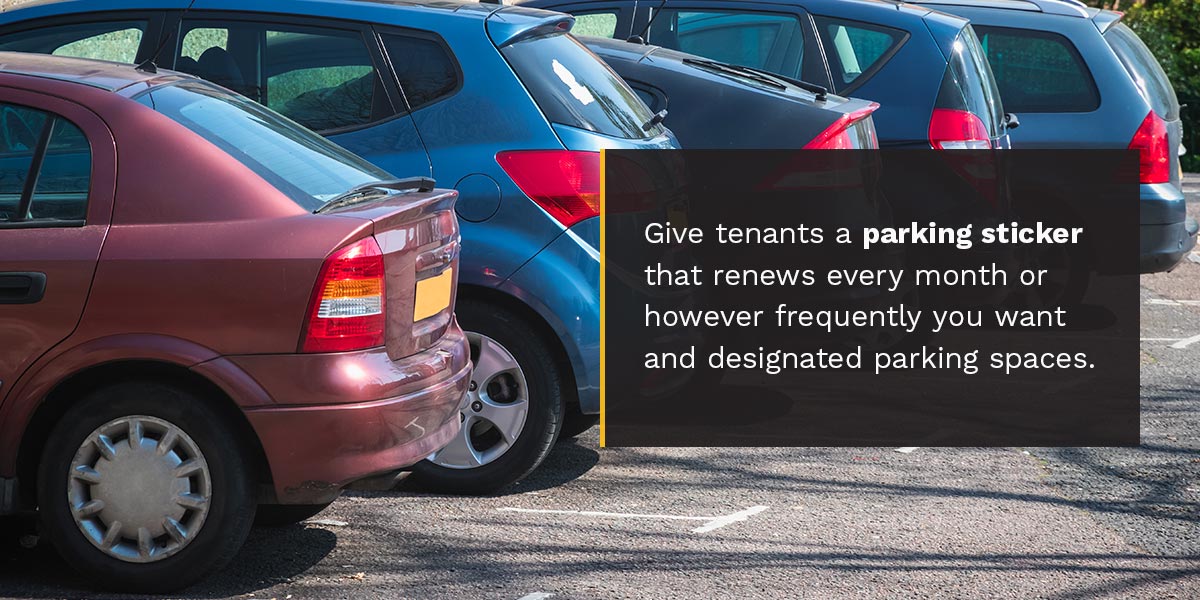 Offer VIP Parking
Some residents would appreciate a paid VIP parking area. This option is most appealing in larger cities where parking is scarce. Give tenants a parking sticker that renews every month or however frequently you want and designated parking spaces. You can also offer guest passes for visitor parking.
Include Pet Fees
Instead of not allowing pet owners to rent, you could charge a pet deposit and a monthly fee. Pet owners might be more willing to pay pet fees if the payment doesn't seem too high or you add pet benefits, like a dog park.
Install Privacy Fences
You can install privacy fences in units that have access to a yard. Privacy concerns many renters in multifamily units, especially if tenants share the yard. Sectioning off a portion of each yard for tenants increases privacy and security.
Decrease Vacancy
More tenants mean more income. It can be challenging to fill empty units, but you can list them on various websites and the local newspaper. Ensure you include pictures, a walk-through video and details. People are not likely to rent an apartment when they don't know what it looks like or its features.
Be Aware of Loss to Lease
Loss to lease occurs when the rent you receive is less than the current market rent. It typically happens when a new owner takes over a rental property where the previous owner didn't keep up with market trends or when market rates increase during the year. The best way to recover from a loss to lease is by increasing rent when leases renew each year to reflect market trends.
Foster a Sense of Community
When your tenants feel like their apartments are a home, they are more willing to renew their lease. One way to encourage this feeling is by creating a sense of community. Offering amenities like pools, gyms and playgrounds gives residents a place to gather and makes your property more attractive than the one that doesn't have these community spaces.
Install Solar Power
Solar power decreases your expenses and offers numerous tax and savings benefits. You'll reduce your electric bills significantly, and it's good for the planet. If installing solar panels interests you, check for local solar programs.
Manage the Water
Often, tenants don't pay a separate water bill. This works well until you have a tenant who regularly takes 40-minute showers. Here are a few things you can do to manage the water bill:
Charge a flat fee: Include a monthly fee for water in the rent.
Implement a ratio utility billing system (RUBS): Charge the tenants who use more water extra, or bill each tenant a portion of the bill based on their usage.
Install low-flow toilets and shower flow controllers: These items help you conserve water.
Offer Storage Units
There never seems to be enough space, no matter where you live. People always want more storage, and offering your tenants storage units can give you something the competition doesn't have. You can collect the monthly rent on storage units with little maintenance.
Upgrade Interior
Most renters would seriously question $1,000 a month for rent in a place that doesn't look fresh. Keeping the interior of the units looking nice can attract more residents and please your current ones. Interior design upgrades can include new floors, paint, backsplash, fixtures and sinks.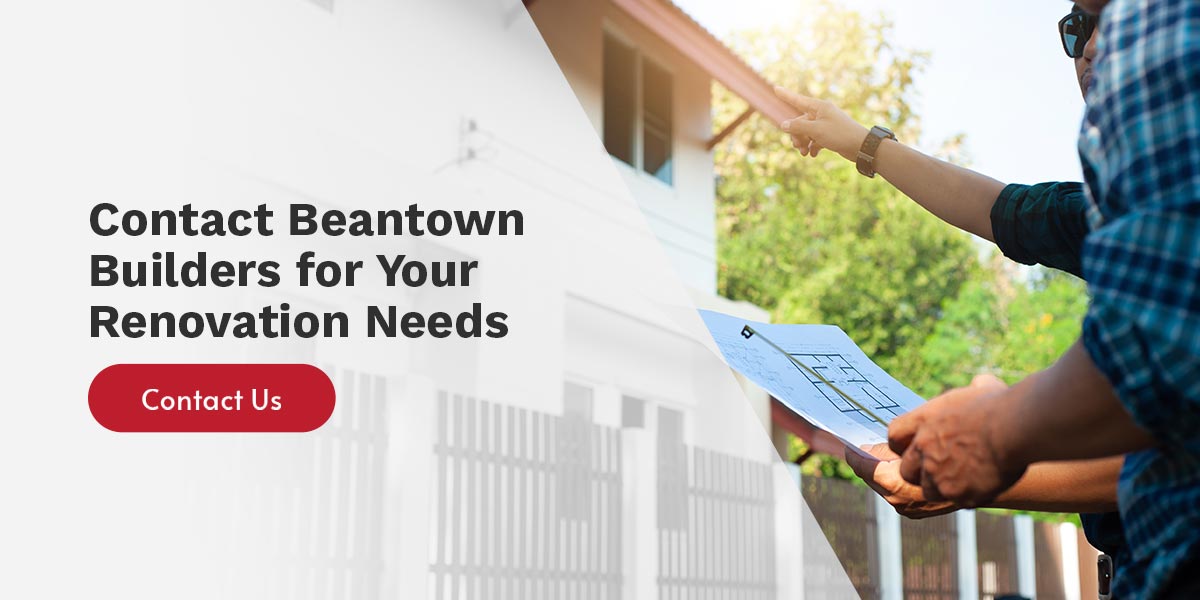 Contact Beantown Builders for Your Renovation Needs
Beantown Builders is one of the top remodeling contractors in Boston, Massachusetts. With a dedication to excellence, we can help you turn a home into a multifamily property with an addition or create a plan to renovate your apartment building. Contact us to request a quote for your remodeling project.